Employee Identity Verification
Previous Address History Trace (PATH) – $16.95 ORDER NOW >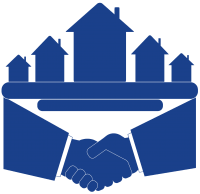 A PATH report is included in every pre-employment screening package. This report is solely based off the social security number and will list any address this individual has lived at or been associated with. The dates are reflective of when that database was updated and the data comes from several hundred databases such as USPS, NCOA, and credit bureaus.
When no records are found, this could indicate that the applicant is a young individual or recently issued social security number for a brand new citizen. Otherwise, a no record result should be a red flag indicator that could mean an incorrect or fake social security number was provided on the job application. This an especially important search considering that identity fraud is one of the fastest growing crimes in the U.S. The Federal Trade Commission (FTC) estimates nearly 9 million Americans have had their identities stolen within the last year.
How to use the PATH report:
Employee identity verification
If you find a criminal record for your candidate, you can use the PATH report to verify that the criminal record matches the date and location of where the applicant lived.
Identify any additional alias names associated with the candidate that may help make a background screening more accurate.
SSN Fraud Verification:
Social Security Fraud Verification is more thorough than the PATH report. This report accesses more than 19 billion public and proprietary records to instantly verify basic data and potentially fraudulent identities.
These resources automatically validate identity against known matches to ensure:
The zip code matches the state
The last name matches the address
The Social Security Number matches the first and last name
The Social Security Number issue date is within a valid date range
The Social Security Number is not listed as deceased
A combination of the PATH and SSN Fraud Verification report will provide the most in-depth employee identity verification possible.
Background Screening Solutions. Simplified