Background Screening Steps that Can Lower the Risk of Bad Hire
Never judge a candidate by their resume. Going deeper than what you see in a candidate's resume is becoming more and more crucial as the competition in the job market gets fiercer. Candidates resort to practices such as embellishing or misrepresenting facts in order to appear attractive to recruiters. Some trained recruiters might spot such details, but many of these facts may not reveal themselves until a thorough background check is performed.
Knowing as much as possible about your potential hires is crucial. After all, the individual you hire will have access to critical data and documents that belong to your organization. Thorough background checks can ensure that you hire employees that you can trust and will work with the work ethics that are required by your organization. For this, organizations need to ensure that the applicant is exactly what they claim to be. This includes affirming what's stated in their resumes, verifying criminal history and a lot of other things.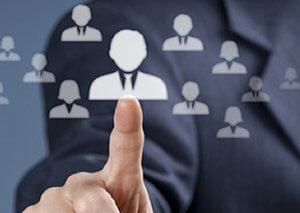 Appropriate background screening can help you hire right by verifying all the relevant details so you don't have to let go of your hire later. Screening enables organizations to make smart decisions by hiring only those candidates that not only have the required skills for the job, but also have the right attitude and behavior to be a perfect 'cultural fit' too.
Background Screening Step By Step Explained:
Employee Identity Verification
A search for previous address history and social security number should be included in all background screening solutions as a preliminary verification of the candidate's identity. Numerous databases are searched to create a report that lists a previous address history and first and last name variations.
Resume Verification
In today's fiercely competitive job market, resume padding is not uncommon among applicants. The resume can no longer be considered as a reliable source of information about the prospective employee. A thorough verification may reveal some alarming facts that could impact your hiring decision. Resume verification generally includes education, employment, and reference verification. Education verification services rank as the easiest method to reduce risk of bad hiring decision.
Criminal Background Check
Getting to know if an employee has a criminal background can be a crucial step in bringing that person on board. A criminal background check often includes Nationwide Criminal Search, County Criminal Search, Federal Criminal Search, State Criminal Search, Fingerprint Scan and Search, Sex offender Search and OFAC/Terrorist Search. Though some reports like previous address history and a nationwide criminal search will take only a few minutes, manually checking court records and verifying resume items at a county level is completed in 3 to 5 days.
Drug Screening
Substance abuse can negatively affect workplace productivity. Substance abuse also puts safety of coworkers at risk and can lead to serious hazards. Many companies check on current employees regularly and implement a 10 panel drug screening for new hires.
Driving Record Check
To mitigate the risk of hiring unsafe drivers, an employee driving record verification can be done. This can be checked by ordering the employee's motor vehicle report from the Department of Motor vehicles.
Employers are accountable for what is known or unknown about their employees. You can be held responsible if you don't properly screen their employees. As mentioned before, a proper background check will drastically reduce the risk of bad hire. A Good Employee can help your organization make the right hiring decisions providing comprehensive and efficient employee background checks and reports.
It's a good practice to fully vet candidates with a thorough background check. Trust us, it's worth it!